35Mhz Frequency Allocation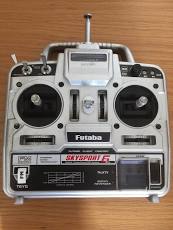 With the increasing popularity of the 2.4Ghz digital radios, the number of members who fly on 35Mhz is gradually decreasing. However, if you still wish to fly on 35Mhz (and there is no reason why you should not!!), you will find the table below of use.
Remember that due to the frequency sharing allocation with the two local flying clubs, we are restricted to channels 55 to 59 and 81 to 90 inclusive.
This table shows the spread of channel by members for 2021 – note that a very small number fly on more than one channel. Usually, a frequency is allocated to each new member on joining in order to keep the spread of frequencies as even as possible, however this is becoming less frequent due to 2.4Ghz radio sets.
HOWEVER, if you have existing crystals on 'our' range (55-59 or 81-90) that is not a problem – they can still be used…..!!!
| | |
| --- | --- |
| Frequency | Member Names |
| 55 | Ricardo Stahlberg |
| 56 | ** AVAILABLE ** |
| 57 | Steve Newman-Whitworth |
| 58 | Alan Brown |
| 59 | ** AVAILABLE ** |
| 81 | Wayne Braidwood |
| 82 | Hugh Revill |
| 83 | ** AVAILABLE ** |
| 84 | ** AVAILABLE ** |
| 85 | Andrew Peters |
| 86 | ** AVAILABLE ** |
| 87 | David Baglin |
| 88 | Gary Ledingham |
| 89 | Bill Cartwright |
| 90 | Hugh Revill |